we offer
Fuel Cells
Siltec is a business partner of SFC Energy AG.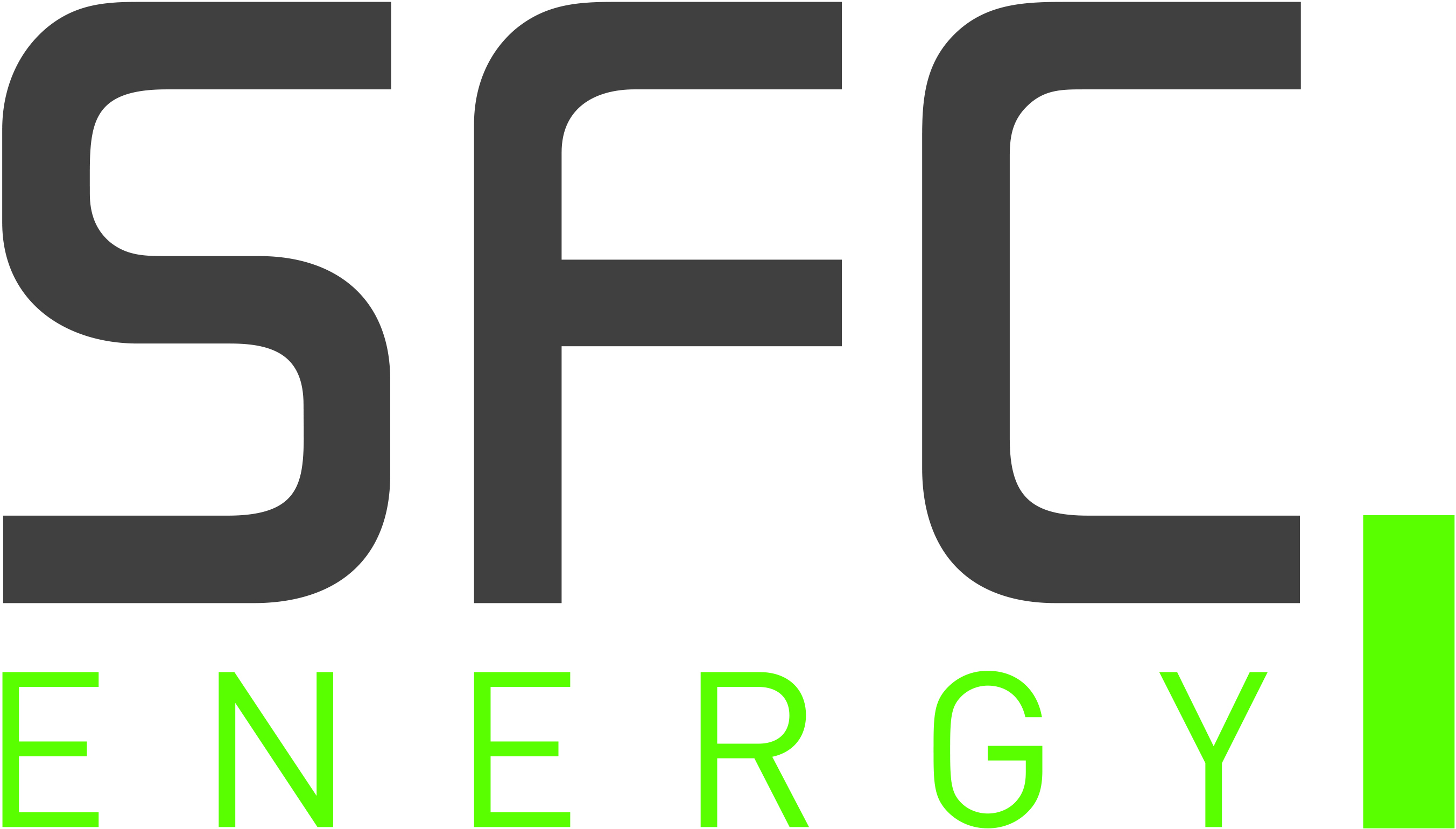 SFC Energy AG is a leading provider of direct methanol and hydrogen fuel cells for stationary and mobile hybrid power solutions. With more than 45,000 fuel cells sold worldwide, SFC fuel cells are widely integrated in military forces and special-operations organizations. The company has has award-winning products and serves a range of applications: from portable power for special forces, to powering vehicles to enable silent-watch operations to covert power solutions: SFC fuel cells are widely used by all modern fighting forces and are recognized by military organizations for their tactical and economical advantages when power is needed in the most harsh environments. The innovative and patented developments of the fuel cell enable a miniaturised set-up, high performance, a long service life and a low weight. SFC´s military fuel cells are operated by all modern military, governmental and special forces units around the world and have proven their performance and reliability in operational theaters, under any circumstance and environmental conditions.
Direct Methanol Fuel Cell (DMFC) Technology
SFC fuel cells are based on DMFC (Direct Methanol Fuel Cell) technology. They generate power from methanol in the fuel cartridge, complemented by oxygen from the air. Methanol is directly converted into electricity. In addition to power, all this creates is waste heat and water vapour with a little carbon dioxide.
Adventages of DMFC Technology
A reliable power supply is one of the major technical challenges for modern task forces. SFC's fuel cells for military, security and disaster relief applications have significant advantages. An essential factor is the quiet operation, virtually without any detectable signatures. In addition, the fuel cells are very user friendly and safe to handle. They are simple plug-and-play solutions. The fuel cells charge existing batteries completely automatically. The system automatically starts and returns to standby mode when the battery is charged. This means not only will the user always have full power reserves, but the user's batteries will also last much longer because continuous charging prevents deep discharge.
No detectable heat signature
Fuel cells produce a heat signature sililar to a human while conventional engines and diesel generators have a heat signature of 450 – 600 ˚C. This ensures a greatly reduced heat signature and thereby less detection by IR ensuring a huge tactical advantage. When the fuel cell is also placed inside a vehicle, the heat signature is further reduced to an absolute minimum.
No-detectable noise signature
SFC fuel cells produce noise similar to an laptop while generators and vehicles engines produce an average of 80-100 decibels. The usage of fuel cells ensure that any noise detection is reduced to a minimum and ensures a great tactical advantage.
Fuel cells produce cabon-dioxide. The emissions of carbon-dioxide is similar to that of a human and does not pose the threat of toxic emmisions that engines and diesel generators have.
The fuel cells are programmed to detect and communicate with any type of battery. Upon connection, the user has one button to press to confirm the right battery type has been detected. From this moment on, no human intervention is required and elaborate installation is not necessary.
The smart fuel cells charges the batteries fully automatically. The integrated charge controller permanently monitors the charge status of the battery. When required, the fuel cell is started automatically and turned off again when the battery has been charged. This means not only having full power reserves, but batteries will also last much longer because continuous charging prevents deep discharge. No human intervention is needed to monitor the fuel cell. Since the fuel cell turns itself off when the battery is fully charged, fuel consumption is reduced to a minimum.
Diesel generators need daily maintenance: from refilling diesel, checking if enough lubrication oil is available and replacing worn out parts due to on wear and tear. Since fuel cells use a chemical reaction, no moving parts are present and therefore reducing maintenance costs. A huge reduction in maintenance can be seen not only in the fuel cell itself: for vehicles which are parked for longer durations, the batteries are subject to discharging. Maintenance personell need to ensure that engines are regullary started, causing fuel costs, but also an unexpected high wear and tear on the ideling engine. When using fuel cells, the batteries are always topped-up, causing no supervision for the batteries, and a inmediate action readiness of the vehicles.
Fuel cells are cheaper compared to batteries, since only methanol is needed to operate them. To maintain the power supply with batteries, expensive primary batteries must be purchased or secondary batteries must be recharged with the corresponding effort. In addition to material, logistics and disposal costs, this also leads to costs for chargers, generators, fuel and other accessories. Keeping vehicles action-ready is a huge burden for maintenance personell and replacing dead batteries in vehicles impose a huge burden on maintenance costs and causing the vehicle to be out of operation for long periods of time. Transporting fuel is a huge burden for military organizations. With the usage of methanol, these costs and the risk of life for transporting these in tactical situations is greatly reduced.
Where diesel is highly flammable, methanol is safe to store, handle and transport. Methanol is allowed to be transported by air and does not require any form of personel protective clothing. SFC distributes Methanol in impactresistant plastic containers, with a specially developed patented and IP-granted safety valve. SFC fuel cartridges are designed in a way, that the user in no event gets in contact with methanol.
Increased tactical radius
Fuel cells are only triggered upon energy need and are in stand-by when there is no need for power. In vehicles, diesel is almoast constantly burned to have the engine as a power source, even in stationary situations. Using the diesel for powering electric devices is eliminated by the fuel cell, creating a larger action-radius of the vehicle. Soldiers need to carry large amount of batteries for their equipment. With the small JENNY fuel cell, weight and space is reduced which can be used for more ammonition, water and supplies.
SFC fuel cells are rugged and made for the challenges of in field use. They can also be used at high altitudes, in tough climatic conditions as well as during the day or at night. Where diesel, engines and diesel generator´s oil freezes in sub-zero temperatures, fuel cells, and their methanol have an reliable usage for temperatures up -25 ˚C.
More infromation on advantages of DMFC Technology:
Remote Power Supply
Application example:
Ground radar & sensors
Mobile command posts
Stationary Power Supply
Application example:
Critical infrastructure
Video surveillance
Portable Power Supply
Application example:
Special Forces
Infantry
Border Guard
Covert Power Supply
Application example:
Camouflaged observation systems

Sensors on the battlefield
Mobile Power Supply
Application example:
Crisis Management

Emergency Services

Border Guard
More information on the use of SFC fuel cells is available on the manufacturer's website: